From PirateCraft Wikia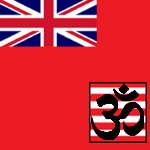 Karjat (English / kərdʒət̪ /; Devanagari: कर्जत, Karjat) is a settlement in the British Empire governed by TimHuisman. The settlement is bordered by the North Sea on the south and the Deccan Jungle on the north. The architecture is styled after India and features numerous Hindu components, such as the giant Ganesha Statue, which came second in the October 2014 Build of the Month competition. TimHuisman was the second player to join the British Empire, thus Karjat is the second oldest colony in the Empire.
Karjat was created out of the ancient fishing village Kadav, which was situated roughly at the location of the current Yellow District. The only (surviving) account of Kadav was made in the Chinese book Yet to be named, about the legendary warrior Yet to be named on his campaign against the Elves:
"(...) a small settlement of fishermen to the East of China, named Kadav by the locals."
Karjat was founded by Emperor Shivaji on 27 November 1309. Soon after, he ordered the construction of Jaigarh Fort, which was completed in late 1310.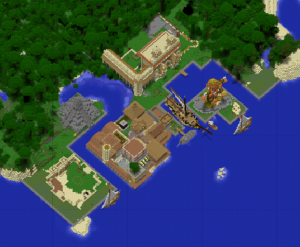 Karjat is located at -4716,65,-4996 in the far north-east region of PirateCraft and has a total population of 2. It is located on the edge of the Deccan Jungle. Its port in the North Sea forms the only connection to the outside world.

Karjat will in the near future be neighboured by China.
Cityscape and architecture
[
edit
|
edit source
]