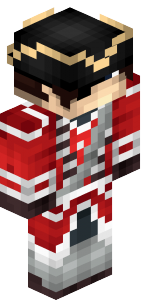 Crazypirate is the founder of the British Empire, and its first democratically elected Prime Minister. Having joined the server in late 2013, he is one of a few players who were on the original server, and is therefore on good terms with most, if not all, long term players. While no expert in any given field, his mixed abilities makes him a jack of all trades; something that has served him well, and has attributed to the success of the British Empire, through diplomacy, trade, and indeed, war.
Previously Prime Minister of the British Empire, CrazyPirate, following his refusal to stand for re-election as Prime Minister, became the head of the Privateer Project, which later evolved into the Commonwealth of Nations and has since been welcomed back into the government, first as the Home Secretary, and later as a lord, following the gifting of a Knighthood. While his influence within the Empire is limited, he is currently utilizing all his available assets, including those of his estate, in the aims of greatly enhancing the fortunes of the British Empire, though the financing of projects such as Buckingham Palace.
A veteran of the first and second Verussian Wars, he led the allied to victory during a prolonged desert campaign, which culminated with the siege of Vievenhiem, and its eventual collapse. A seasoned solider, CrazyPirate was also present during the fall of Havana following a prolonged British campaign against the Pirate heartlands in the North. Recent events have seen him fighting in the 3rd Great Summer War, on behalf of the Triple Entente, which resulted in a resounding victory for the Elven Empire, British Empire and the forces of Solis
As of may 2016, CrazyPirate remains the Governor of Port Royal, the first British Colony on Piratecraft, which as of yet, contains the server's only Build of the Year (CrazyPirate's Governor's Mansion), and the server's first spleef arena.
Current projects include the construction of his great country estate, a mansion known as Hamsfield Court, located far away from the center of the Piratecraft World, renowned for its decadence and beauty.