|- | colspan="2" style="text-align:center; border:1px #DCDCDC; background-color:#DCDCDC; font-size:12pt" |Nick_A_Naut|-| colspan="2" style="text-align:center"|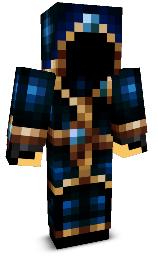 |-| colspan="2" style="text-align:center"|In-game skin|-| {{#if:|Joined:| 2nd October 2016 |-| {{#if:|Rank:|Firstmate|-| {{#if:|Crew:|British Empire|-| {{#if:|Position:|Citizen
|-| {{#if:|Stats:| https://piratemc.com/pirate/Nick_A_Naut_%7C-
Nick_A_Naut is by far the best player on the server to exist. He is currently a member of the British Empire.He has many projects he'd like to work on but is very lazy, and hasn't gotten around to many.
The Wise Guys (TwG) - Citizen

Assassins The Assassins (ASN) - Crew Member

The Iron Vault (TIV) - Crew Leader

Grand Union of Colrainist States (GUCS) - Crew Leader

(XD) - Brief Crew Member

Verussian Empire (VER) - Very Brief Crew Member

Global Seatrade Corporation (GSC) - Crew Leader

Roman Empire (ROME) - Brief Crew Member

British Empire (BE) - Citizen
Fun Facts:
Nick_A_Naut has never changed his username.

He first registered his account on December 15th 2013.

While he was a supporter ofColrainism, after a year of helping lead GUCS he decided to betray them. He stole the gold from their town hall, as well as many other goodies he found. It was pretty funny. His motive for this betrayal was Colrainism was going nowhere, he realized they would never achieve their goals and so he decided to leave and pledge his loyalty to another crew.